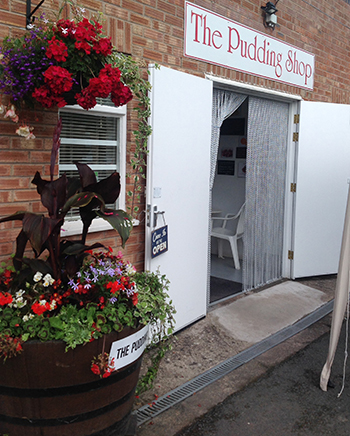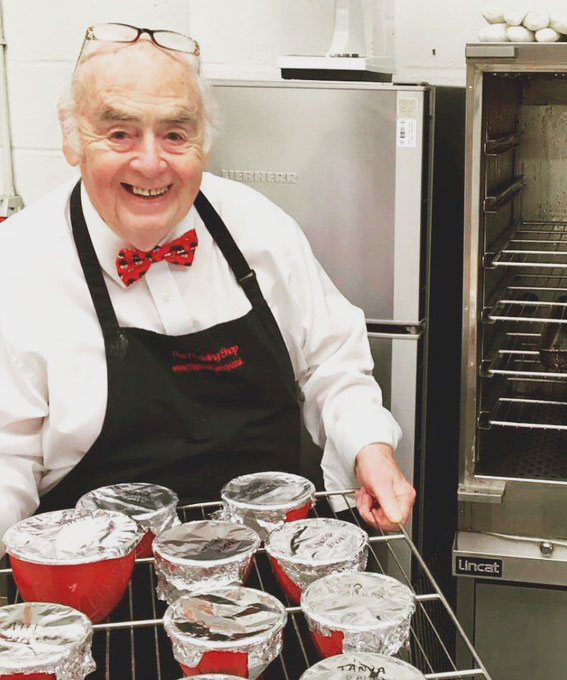 Dear Pudding lovers…
Puddings have always been a passion for our family. It was inevitable that eventually my parents (Mr & Mrs Bridges) would start a pudding business.
So, retiring to the gorgeous countryside of Malvern over 20 years ago seemed to be the ideal time to put this love into a small artisan business. Located in the little town of Upton upon Severn, The Pudding Shop was born, and it didn't take long for the love of traditional steamed puddings to become a firm family favourite for people all over the country – in fact the world!
Mom & Dad had started this lovely business as something to pass the days of retirement – a relaxing little something so they thought. However, they were soon enjoying travelling around the country attending Food Festivals, then came the website and later enjoying bringing customers to their little kitchen shop in Upton to enjoy the pudding experience there.
Sadly 2022 saw the biggest change in the business when we lost our world and head of pudding making – my mom. It turned us upside down and life without her gorgeous smile in the kitchen seemed to be an impossible prospect. But... we knew for Mom's sake puddings must go on.
So, I took the full helm and supported continually by my dad and my partner we are loving taking this fabulous traditional little pudding shop from strength to strength.
The flavours continue to develop – lots of new ones but we can't lose the flavours that we have such a huge following for, so the list keeps growing (along with our grey hairs)!!
We can't wait for you to join our army of followers and sample our steamed puddings. We look forward to hearing the joy that they bring to you and your family.
With love
Justine x
NB if you are travelling specially to visit us please give us a quick call to check we haven't had to pop on a delivery, or that we have the puds that day that you would like. Some days we sell out very quickly.